I stopped playing WoW about 4 months ago and sometimes I dream about it. My brain wants his 16 hours farming marathons and raids and PvP and stuff. Also I found out the looking at funny WoW pictures and reading jokes about Azeroth helps me focus more on my incoming finals rather than thinking about playing all the time. So here are some funny things for your enjoyment as well as mine.
Vanilla memories and old school farming for that crappy
mount
at level 40.
Poor Mr. Bones... he never gets any.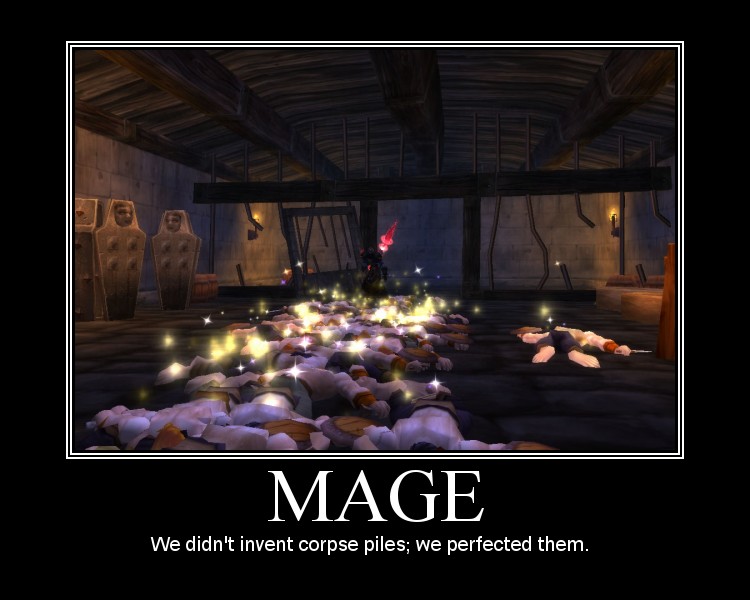 Yep , throw fire and ice and arcane cakes.
I still have mine. *sob*
Every single day. Damn.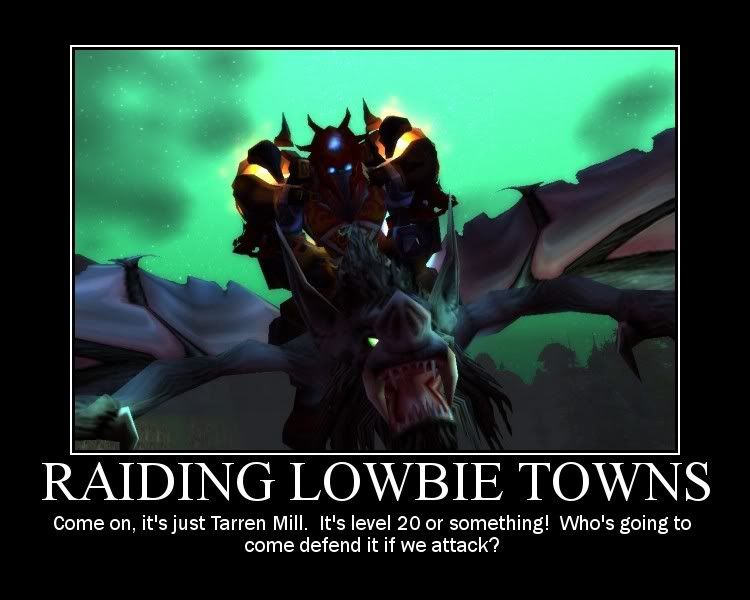 Gank Fest Inc.
Love World of Warcraft 4 Life.